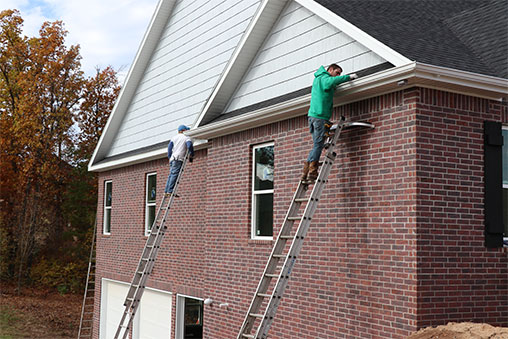 Gutter Cleaning
First Star Exteriors thoroughly cleans your gutters from the ground. You won't have to worry about someone walking on your roof breaking down shingles or damaging or denting your roof or gutters.
Key Points
We protect your roof and gutters by cleaning from the ground

We use special tools that thoroughly clean your gutter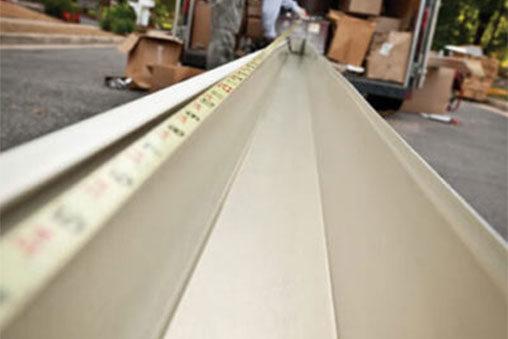 6-inch Gutters
A 6-inch-wide trough allows for larger water volumes to be removed from the home. Merging this larger gutter with a 3×4 downspout system will regulate any water runoff. This 6-inch system works best for steeper roof pitches and larger homes. With the 6-inch trough maintenance is guaranteed to be easier. The wider channel makes it easier to fit hands and tools into the gutter during cleaning.
Key Points
Better for larger homes and steep roofs

Wider mouth makes it easier to repair and clean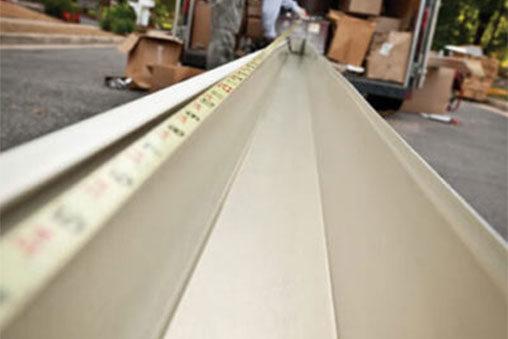 5-inch Gutters
A 5-inch gutter system is used for smaller and medium sized homes. The 5-inch-wide trough and 2×3 downspouts are ideal for roofs with less water runoff. This can be a cost-effective option for every budget since it uses less material.
Key Points
Better for small and mid-sized homes